Windows OS Free Download Latest Version 2023 | Original Windows ISO File Download 64/32 Bit | Guide To Downloading Windows 10/8.1/7 Disc Image File To USB & Installation | Genuine Windows ISO Direct Download Link
Download the Latest Original Windows ISO File Free: Do you want to download Windows ISO File and don't know how to download it? If it's yes then you have visited the right place. In this article, I will guide you through the latest genuine untouched Windows ISO File downloading process.
After following the downloading method given here, you will get a Windows ISO File Direct Download Link so that you don't face any downloading or speed cap issues. You can download any version of Windows including Windows 10, Windows 8.1 and Windows 7.
Downloading the Windows OS Disc Image File is risky if you are not aware of the basics of the Windows operating system. I will also be sharing some important points and guidelines to keep in mind before downloading any windows os.
Points To Keep in Mind Before Downloading Windows ISO Image:
Always try to download Windows Disc Image File from Microsoft's official site.
If you are downloading Windows OS from third-party sources then make sure that the source is trusted & popular.
Focus on downloading the original untouched Windows ISO image file.
Stay away from Pre-Activated or Cracked Windows ISO Files.
Don't use any third-party software to activate your windows because it can harm your privacy.
Try to go for a genuine Windows key.
Make sure that you are abiding by the above set of rules so that your privacy and the device remain safe.
Windows 10 ISO File Download[Original]
Step 1: First, visit this link: https://www.microsoft.com/en-in/software-download/windows10
Step 2: Scroll down to the "Download tool now" option and click on it.
Step 3: Now, launch the Windows 10 Media Creation Tool.
Step 4: Accept the "Terms & Conditions" to begin the Windows 10 Setup downloading process.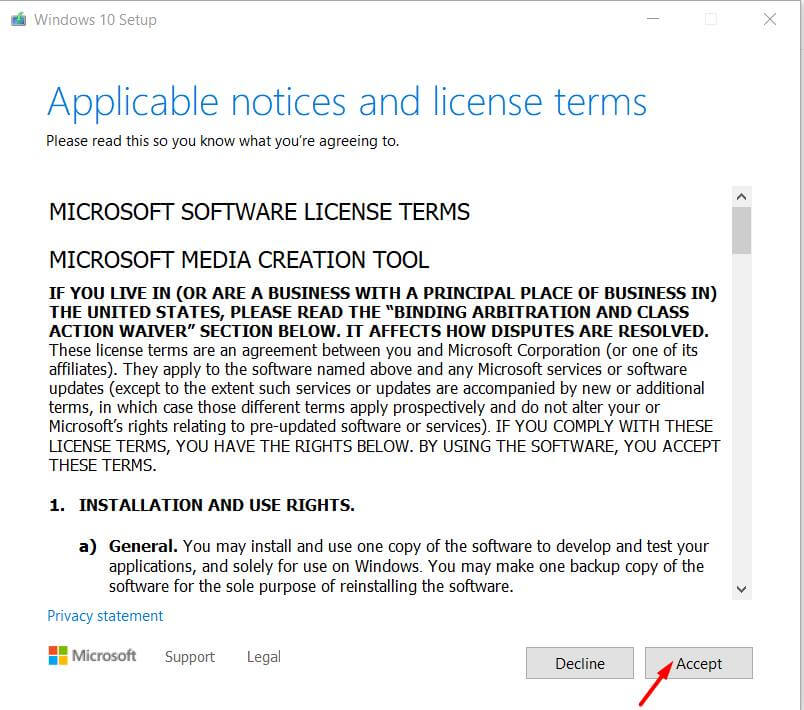 Step 5: Select the option "Create Installation Media (USB flash drive, DVD or ISO file) for another PC" and then click on the "Next" option.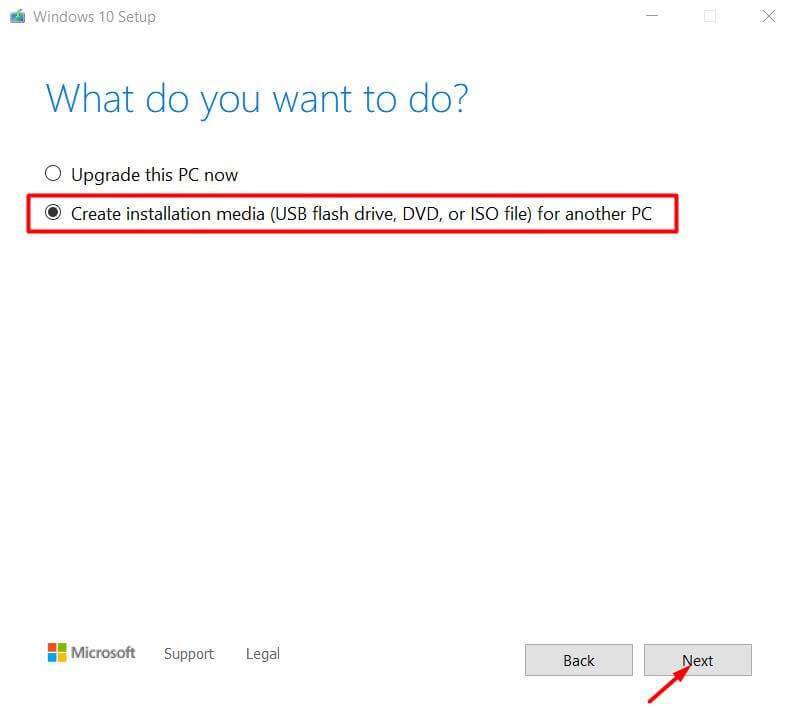 Step 6: Select the Windows 10 Language, Edition, Architecture and click on "Next".
Step 7: Select the "ISO file" option and click "Next".
Step 8: Choose the Windows 10 downloading location on your PC & click the "Save" option.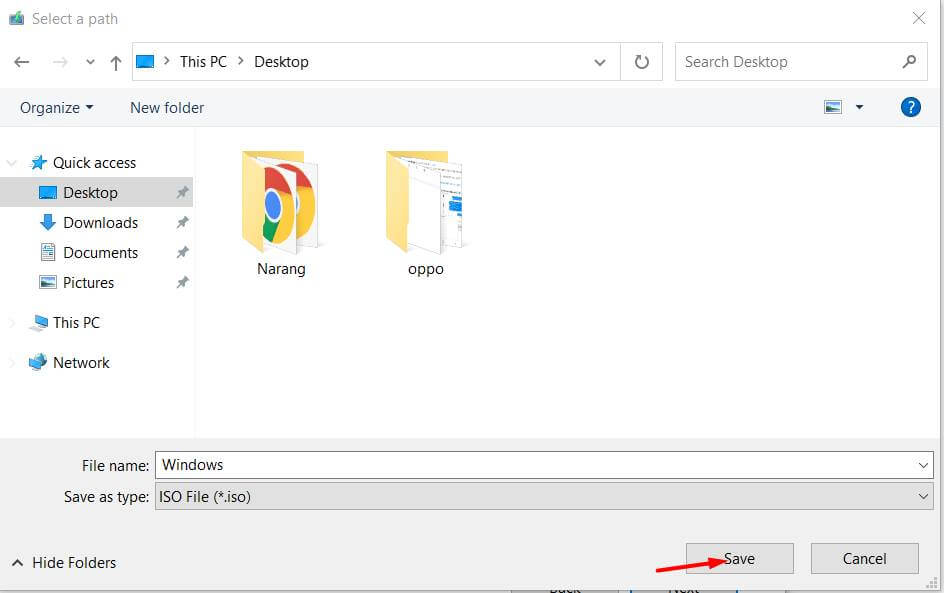 Step 9: Now, Windows 10 download starts. The ISO File downloading completes when the progress option shows 100%.
To find the downloaded Windows 10 ISO Image File, go to the location selected by you during the initial downloading process.
How To Download Windows 7 ISO Image [Genuine]
Step 1: Go to this site: https://www.heidoc.net/php/Windows-ISO-Downloader.exe.
Step 2: Download the Windows OS ISO File Downloader tool.
Step 3: Launch the Windows ISO Downloader software.
Step 4: On the right side, select the "Windows 7" option.
Step 5: Now, select the Windows 7 Editions like Windows 7 Home Premium, Windows 7 Professional or Windows Ultimate 64/32 Bit.
Step 6: Select your suitable Windows 7 OS language: English US.
Step 7: Finally, Click on the "Download" option.
Step 8: The default web browser will be opened now and the Windows 7 ISO image downloading start.
Step 9: To copy the Windows 7 ISO Direct Download Link, click on the "Copy Link for 64 Bit" option. You can use this link to download the windows 7 os disc image file using Internet Download Manager (IDM).
When you visit Microsoft's official website for downloading Windows 7 Disc Image File, you are asked to enter the Windows 7 Key. So, to get rid of this situation, you can use this Windows OS Downloader Tool to get a genuine Windows operating system.
Windows 8.1 ISO Download (Disc Image File)
Step 1: Visit this Link: https://www.microsoft.com/en-in/software-download/windows8ISO
Step 2: Scroll down, select the Windows 8.1 Edition and click on the "Confirm" option.

Step 3: Now, select the Windows 8.1 ISO language and "Confirm" again.

Step 4: At last, choose the Windows 8.1 Setup architecture: 64-Bit or 32-Bit and click on it.

Now, the selected Windows 8.1 Edition will start downloading to your PC or laptop.
Kindly note that the Windows OS Downloading link will work for 24 hours only and after this specified duration, the link gets expired automatically. So, download the file within the given time to avoid again downloading from scratch.
How To Download Any Version Of Windows OS Via A Tool
You can use the Windows ISO Downloader Tool to download any version of genuine Windows OS at a faster speed. This downloading tool provides you with a direct download link so that you can download your favourite Windows Edition easily.
This tool gives you the genuine Windows ISO File from Microsoft's official site. You will not face any privacy or other issues when using this Windows Downloading Software. I will be explaining to you the whole procedure to download Windows Original Disc Image File using this tool.
Features Of Windows ISO Downloader Tool:
The tool is small in size and light on PC resources.
You can download any edition of the Windows OS.
Supports 64/32 Bit downloading too.
Get the direct download link within a few seconds.
The Windows ISO image provided is untouched.
You can download Windows at a very fast speed.
Follow the steps below to download your favourite Windows OS:
First, Download the Windows ISO File Downloader Tool (Link is provided above).
Launch the tool when downloading completes.
Choose your favourite Windows OS Version.
Now, select Windows Edition and Product Language.
Click on the "32-bit Download" option for downloading 32 Bit Architecture-based Windows OS.
In the same way, click on the "64-bit Download" option for downloading 64 Bit Architecture-based Windows OS.
You can also obtain the Windows OS direct downloading link by clicking on the "Copy Link For 64/32 Bit" option. This option is visible below the Windows Versions.
I hope that now you will not face any sort of issue while downloading genuine Windows ISO files online. Mainly, there are two ways to do it, either from Microsoft's official website or using any third-party site/downloading tool. However, it is recommended that you follow the safest one.